Of course, getting customers onto your website in the first place is essential… but that's only half the challenge.
When somebody visits your website for the first time, they're getting the very first impression of your business. Your brand, and everything you stand for, is summed up in your landing page. 
Words matter. There's no denying that they do. But if your website looks like it's been designed in the early 2000s, or worse, there's just no easy way to navigate it, your customers will drop away whether they're interested in what you have to say or not. This is why website design should never be ignored, or even considered second best. It's one of the most important impressions of your business you can give. 
Not many people are blessed with the skills and talent required to produce a clean, fresh, modern website design that really showcases exactly what your business is all about. Luckily, we have designers at Pro SEO who are experienced and equipped with all the technical skills and design flair to produce an enviable design for your website that suits your exact requirements. 
If you want to gain trust and respect from your customers, website design is the way forward. We're all drawn to pretty things, and web browsing is no exception. At Pro SEO, we can design you a website that your customers will want to return to, time and time again. 
Working with Pro SEO,
we can offer you a guarantee of:
A fantastic looking, original website that will help you stand out from your competitors and appeal to your target audience and beyond.

100% uniqueness. We don't rest on pre-produced templates and drag-and-drop graphics to produce a website. Our designs go beyond pre-made themes and are individually tailored to the specific business we're working with.

Additional hosting services for when the finished product is in place – find out more on what we offer here.
Web design refers to everything related to the appearance of a website, from the type and size of the font used, to the images showcased, the clickable features, and the colour palette featured. Every website you visit is characterised by its own design – and it's likely that you have your favourites and your not-so-favourites of the bunch. 
Web design is the most effective from a sales perspective when you outsource the job to somebody else. Why? Because it gives you originality, which is key when it comes to succeeding in digital marketing.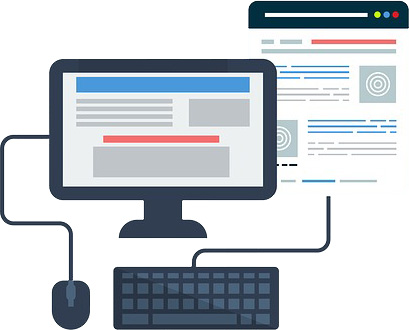 At Pro SEO, we're on hand to assist you with all aspects of website design, no matter how big or small. Whether you've got a good idea of what you're after, or you'd like to put your trust in our hands to produce something exceptional, we're here to help. 
Don't hesitate to get in touch with any enquires you might have, or to discover more about the competitive web design packages we have on offer. We're here to work with you to produce the most exceptional website that truly reflects who you are.